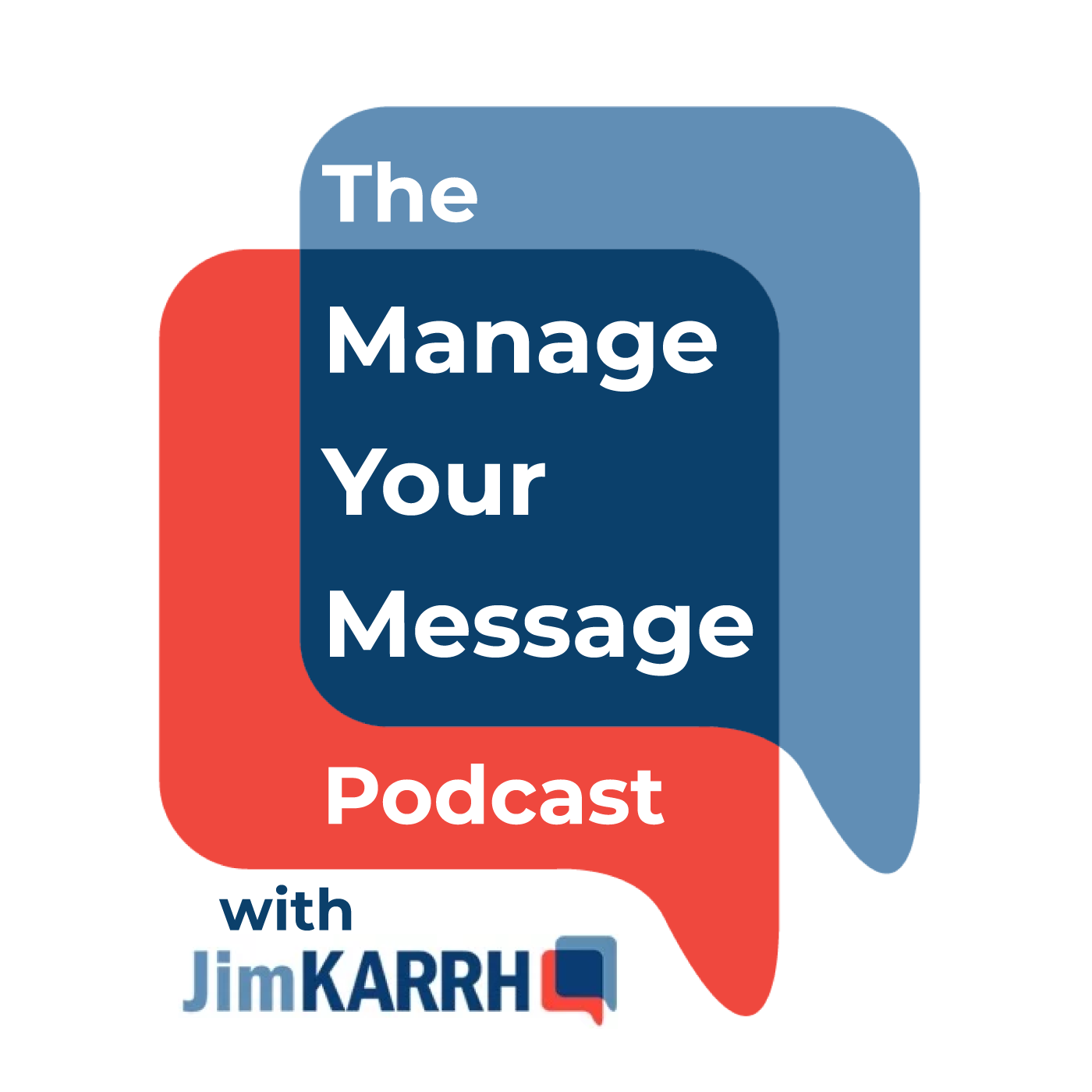 In this episode of the Manage Your Message Podcast host Jim Karrh welcomes Arthur Joseph, recognized by Forbes as "arguably the top speech coach in the world."
Arthur has for five decades been fulfilling his mission to "change the world through voice." Arthur founded and is chairman of the Vocal Awareness Institute, a voice and leadership training program.
His client list reads like a "who's who" of star athletes, broadcasters, and entertainers, icons such as Arnold Schwarzenegger, Tony Robbins, Emmitt Smith, Pierce Brosnan, and Angelina Jolie. Arthur works with dozens of corporate clients, physicians, attorneys, and sales leaders. He has advised NFL commissioner Roger Goodell and has even helped several members of the NFL Hall of Fame with their induction speeches. But he also has books and programs that any of us can access.
Among the topics Jim and Arthur talk about…   
How professionals should consider the inherent power of their authentic voice
The most immediate ways that professionals can improve their vocal power
The 7 rituals Arthur prescribes and coaches for his clients
How to deal with the increasing pace and noise of communication—including the ways that slowing down and strategically pausing can make you more effective
The pitfalls associated with High Rising Terminal ("upspeaking")
How training and the Vocal Awareness program have evolved over time
Links:
Learn about Arthur and his Vocal Awareness Institute:
See Arthur's TEDx talk:
https://www.youtube.com/watch?v=dUM-rhA3QNg&t=97s
Refer to the campaign announcement by Kynsten Sinema that Arthur references:
https://www.youtube.com/watch?v=u_Ie7AY1rjM&t=70s
Learn more about Jim Karrh's speaking topics and testimonials:
Check out a sample of Jim's new book, The Science of Customer Connections: Manage Your Message to Grow Your Business:
Follow Jim on Twitter:
https://twitter.com/jimkarrh?lang=en
Connect with Jim on LinkedIn:
https://www.linkedin.com/in/jimkarrh
Sign up for the Message Manager Memo weekly email https://jimkarrh.com/
or email jim@jimkarrh.com